Employment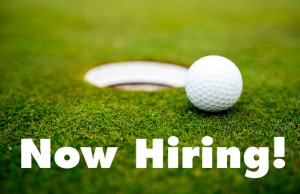 Kless Myers Golf Management with locations in Auburn (Owasco CC), Marcellus (Sunset Ridge GC) and Fayetteville (Lyndon GC) is always seeking interested candidates for next season in all departments. Positions range from part time to full time and can be customized to fit your schedule. Pay ranges from $13.20/hr to $20/hr as well as some salaried positions.
We are seeking:
Food and Beverage
– Servers/ Bar tenders
– Cleaners and Dishwashers
– Prep and Line Cooks
– Sous Chefs and Chefs
Golf Shop
– attendants
– outside services
Maintenance
– grounds workers
– mechanics
Benefits include golf privileges, driving range privileges, employee meals and discounts, free lessons.
To apply:
Click Here To Apply