PGA Head Professional
Eric (Ric) Pettit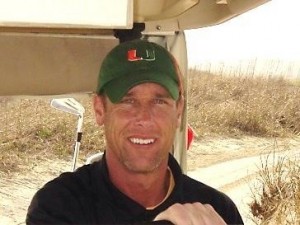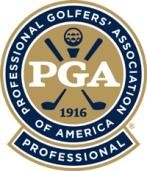 Eric K. Pettit, PGA
Ric has been in the golf industry for 25+ years and grew up in Fayetteville, NY.  He and his wife, Lauri currently live in Manlius, NY and together have two Sons, Zack and Nick.
Ric comes to us from Clear Path for Veterans Golf Course, in Chittenango, NY, where he was the PGA Professional and golf course Superintendent. Ric helped initiate and managed all golf course operations with an all volunteer workforce populated almost entirely with military Veterans, one of only two golf courses in the Country operating under this method.  Ric also served as golf instructor for the SMGA (Salute Military Golf Association) before implementing The Warrior Golf Program for Veterans of all era's focusing on Veterans with PTSD and TBI at The Ridge Golf Club.
Ric is also proud to have worked previously at The Pompey Club, Skaneateles Country Club, Cazenovia C.C. and Cazenovia Golf Club.
" I am very excited to be on the team of Professionals with owners and fellow PGA Members, Andy Myers, and Phil Kless.  We look forward to many great years with great weather and meeting new faces and friends at Lyndon Golf Course" Ric Pettit
Assistant Professional
Robbie Abraham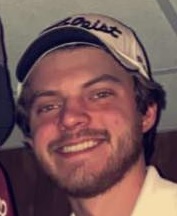 Robbie recently entered the golf industry.  He currently lives in Fayetteville, NY.
Robbie comes to us from Onondaga Golf and Country Club, where he worked in the outside operations and bag room. Robbie has now completed his second season managing the pro shop at Lyndon Golf Course and is considering a career path in the PGA.
---
Kless Myers Golf Management, LLC
http://www.klessmyersgolfmanagement.com/
Andrew Myers, Certified PGA Professional, Owner

Andy Myers began his golf career at Turning Stone Resort & Casino in 2008 as a locker room attendant, outside services attendant and pro shop attendant at The Atunyote Golf Club before being promoted to Assistant Golf Professional & Tournament Coordinator in November 2009. Andy enrolled in the PGA Professional Golf Management Program in September of 2009. While working at Shenendoah and Kaluhyat Golf Clubs, Andy completed all levels of the Professional Golf Management Program, passed the Player's Ability Test and was elected a Class A PGA Member in March of 2011. Andy has also completed all 7 Certified Professional Programs in the areas of retail, golf operations, ownership & leasing, executive management, general management, instruction and player development. He is one of a handful  of PGA Professional to hold all 7 certifications.  He has a Bachelor's Degree in Education and Master's Degree in Instructional Design from Syracuse University. Andy's philosophy on teaching is tailored to each student and is based on physical abilities and personal goals. He believes in a natural golf swing, driven by the big muscles in the body to create maximum club head speed and contact consistency. Andy believes it is extremely important for the player to understand the causes for various types of results so that practice is productive and leads to the overall performance the student desires. Andy has taught players of all skill levels and ages, from juniors to fellow PGA Professionals.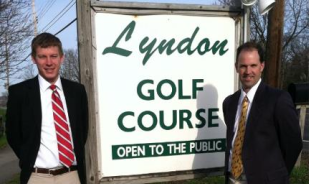 Philip Kless, Class A PGA Professional, Owner

Philip Kless is a PGA Golf Professional and owner/ operator at Lyndon Golf Course.  He holds a Bachelor of Science Degree in Business Management and Resort and Tourism with a specialization in Professional Golf Management from Coastal Carolina University. Phil is a native of Rochester, NY, and achieved Eagle Scout at age 15. He was first team All County Golf in his high school, and was captain of both golf and varsity basketball teams. His career has given him the opportunity to gain extensive experience in the golf industry in both inside and outside operations. Phil has directed tournaments which included organizing pairings and skills challenges, managing tournament operations staff, enforcing rules and regulations for course governance, supervising guest check-in and reservation processes as well as pro shop management. He also skilled and trained in club fitting and golf instruction. The game of golf lets him share his passion and knowledge through lessons, which teach fundamentals. He also likes keeping instruction simple and easy to understand so that a fun atmosphere is created. Phil will work with each student to design a personal improvement program to help them achieve their golfing goals.